Digital history is a beautiful way to combine the skills of a historian with those of archivists and IT whizzes to produce content that comes alive in new and exciting ways. The major projects I've worked on are: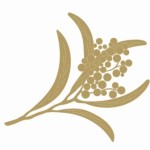 The Find & Connect Web Resource
From 2011 until 2014, I was the NSW State-Based Historian on the Find & Connect web resource – an Australian Government-funded project to develop histories and archival information that might assist Forgotten Australians and Former Child Migrants locate their records and understand their histories. It is a multi-disciplinary project, based at the eScholarship Research Centre at the University of Melbourne. I was employed as a research fellow by the Australian Catholic University, full-time, doing child welfare history, but also learning about archiving, web publishing, and social and cultural informatics.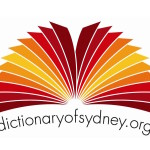 The Dictionary of Sydney
From August 2014 until 2018 I was project editor at The Dictionary of Sydney, a historical and cultural resource that explores Sydney's past and present. In May 2015 I wrote articles on Bidura, Royleston, and Yarra Bay House, with the support of the NSW Department of Environment and Heritage Aboriginal Heritage projects. In May 2016 I was commissioned to write about Lockleys Pylon for the Blue Mountains Icons project, funded by Blue Mountains City Council and Varuna, The Writers' House. I also wrote two essays commissioned by the Workers' Education Association to celebrate its history in 2018. 
sirrobertmenzies.com
I wrote the text, with John Nethercote, and the timeline for WBMC. This website was created as part of a project to digitally extend the narrative and the content of the television ABC documentary series Howard on Menzies – The Making of Modern Australia created by Smith & Nasht. Much more than that, it has become a home for Sir Robert Menzies' archive, life and legacy online.
Lithgow History Avenue website
In collaboration with blacksmith Phil Spark, I wrote the text and did the picture research for the Lithgow History Avenue website, which is a timeline that accompanies a series of sculptures, curated by Phil, to allude to key points in the history of the City of Lithgow from 1788-1928. The sculptures and the website were developed for Lithgow City Council in 2013, with sponsorship, to guide visitors through the cultural precinct and heritage of the eastern side of Lithgow.